Cream Cheese Salsa Dip {Just 2 Ingredients!}
2 min read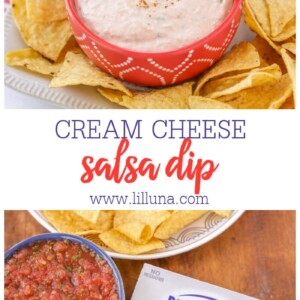 Cream Cheese Salsa Dip is creamy + tangy, with an adjustable level of spice. This tasty twist on a classic red salsa is made in minutes!
Cream Cheese Salsa Dip adds some tang to your favorite store bought, or Homemade Salsa. It's ready in minutes, for a quick appetizer—perfect for pairing with Homemade Tortilla Chips or Baked Tortilla Chips!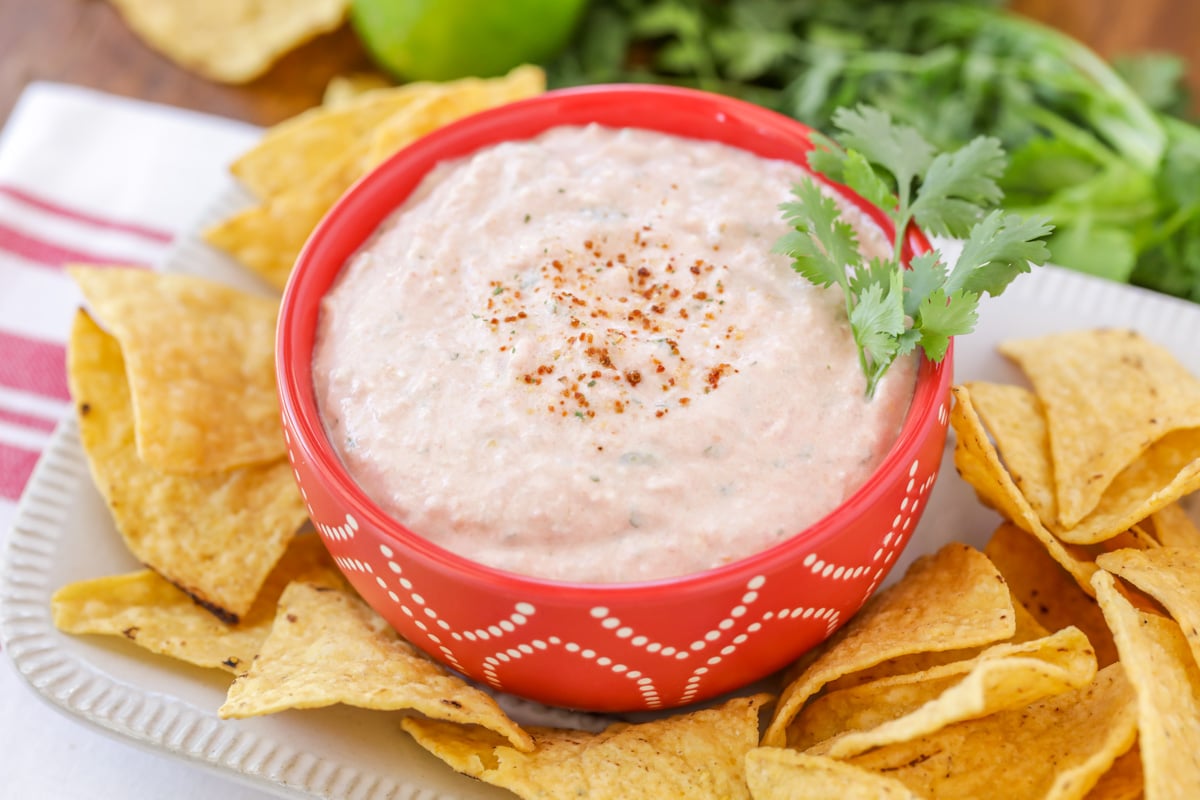 Quick + Easy Cream cheese and salsa dip
It's no secret that we love chips and salsa in our house! We have red salsa, green salsa, and lots of tasty chunky versions like Peach Salsa and Pineapple Salsa.
We took a twist on our classic salsa, and mixed it with cream cheese! This new concoction is creamy, tangy, and perfect with Tortilla Chips. Cream Cheese Salsa Dip is a new fast favorite!!
Also called Mexican Salsa Dip, this is perfect for serving at parties as a quick and easy appetizer. It literally takes minutes to make, and only two ingredients (unless you make your own salsa)! Doesn't get much better than that!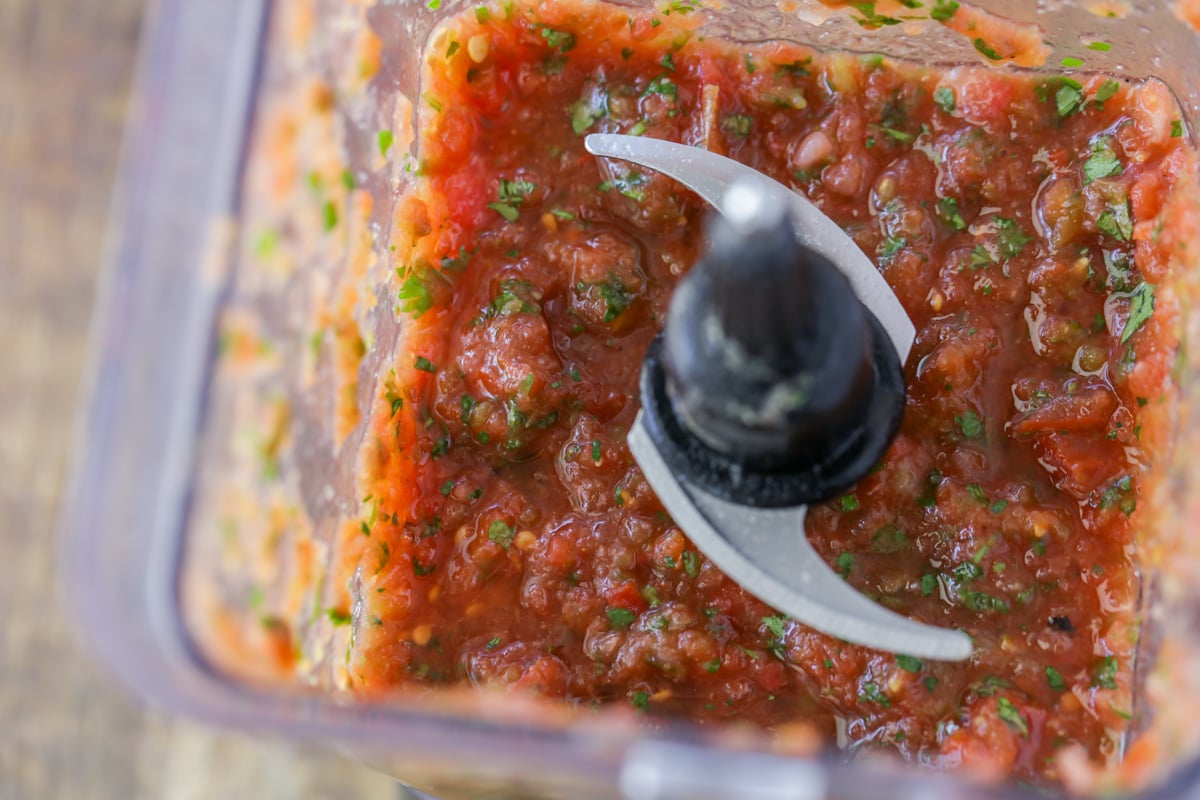 Made in minutes!
BLEND. Add salsa (Homemade or store bought) and cream cheese to a food processor and pulse until blended.
CHILL. Refrigerate until ready to serve.
Dippables
Chips: Tortilla Chips, Ruffles, Fritos
Fresh veggies: celery, broccoli florets and carrots 
Crackers: Ritz, Wheat Thins, Triscuits, and Pretzels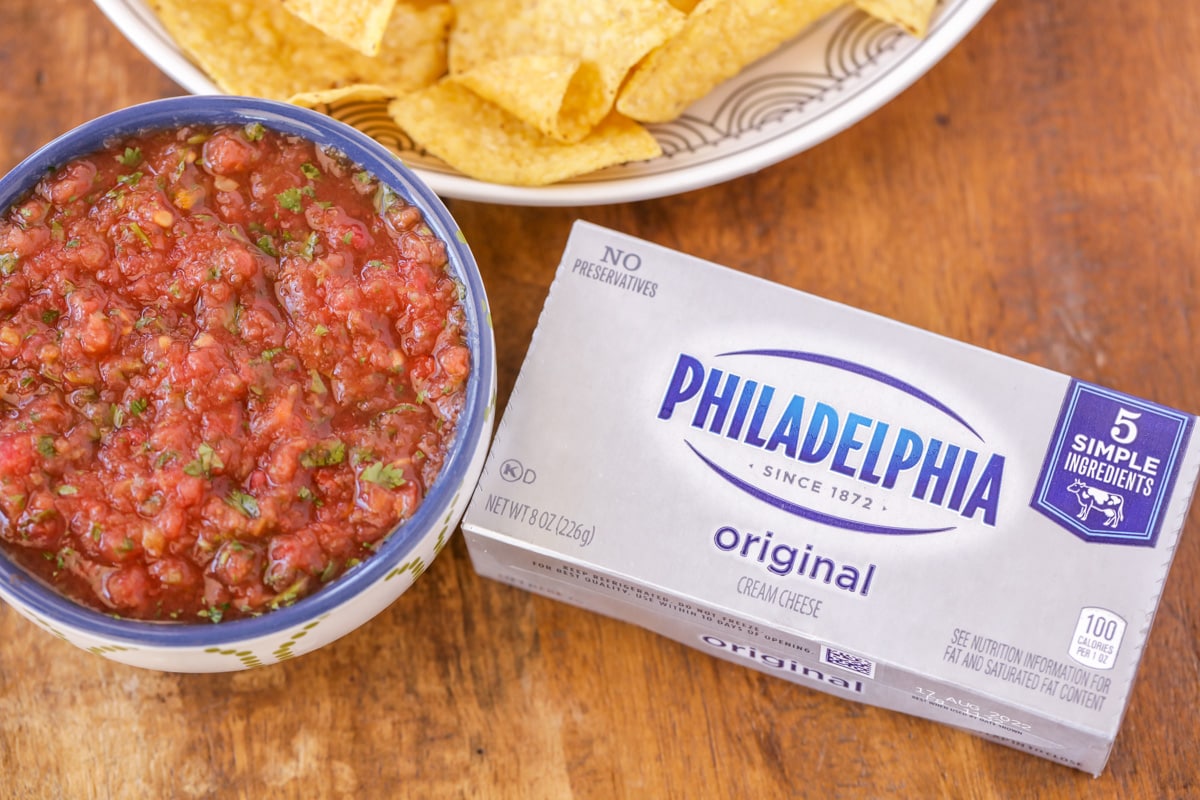 Tips, Variations + STORING
How to thicken. One way to keep your salsa from getting runny is to strain the salsa, removing excess liquid, before blending it with the cream cheese. If the salsa is still too runny for your liking, blend in more cream cheese. 
Spice. Easily adjust the spice level according to the salsa you choose to use. Use Homemade Salsa, or a store bought salsa, like Pace Picante Sauce (you can even use our Sweet Salsa Verde recipe too!)
Salsa can be bought in mild, medium and hot varieties. Have hot sauce or red chili flakes on the side for individual guests to add heat to their own portions.
Variations:
How to store? Whether you want to make this dip ahead of time, or store leftovers, place the dip in an airtight container in the fridge. It will keep for 3-4 days.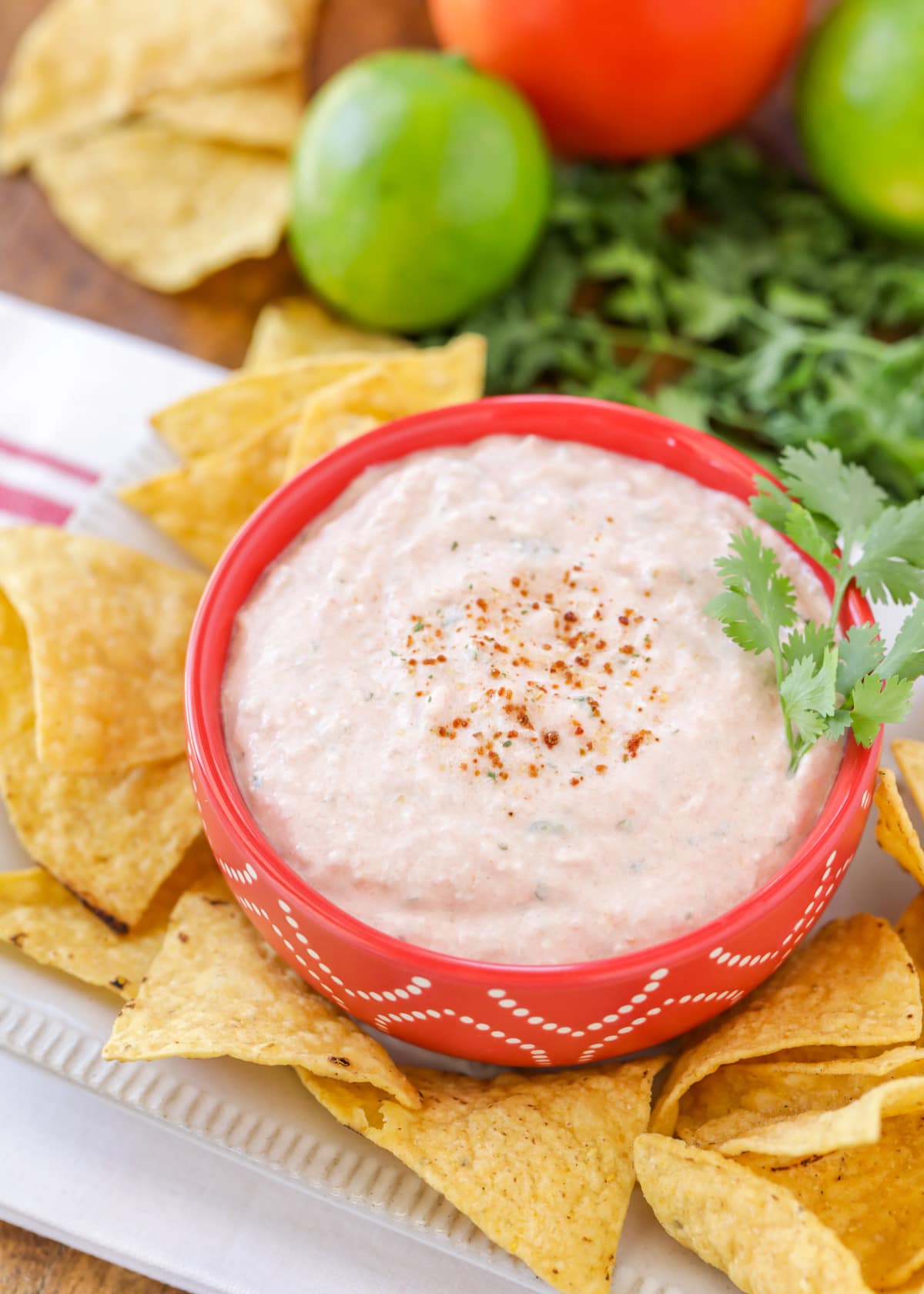 For more Savory Dips: