Easy Baked Apples with Cinnamon Recipe
3 min read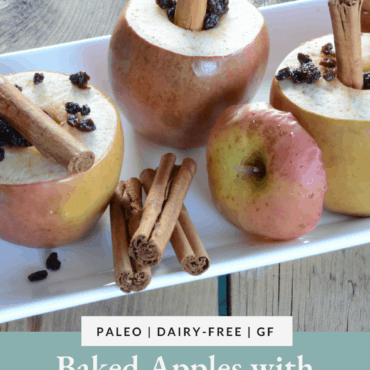 Autumn isn't complete for our family without this quick Easy Baked Apples recipe made with a handful of healthy ingredients!
Easy Baked Apples Recipe with Cinnamon
My simple apples baked with cinnamon are a sweet and spicy, yet healthy comfort food, that's so satisfyingly spectacular we serve them all year round.
Easy Dessert Recipes for Kids
I created this kid friendly recipe for my boys when they were little, using incredibly aromatic and healthy ingredients to help them begin to understand the richness of complex flavors.
Our culture tends to focus on sweet and salty and, in fact, has a bit of a fixation when it comes to them.
I made it my mission to teach the boys that there is more to palate pleasing than ping ponging between the two aforementioned taste bud ticklers.
Recipes with 5 Ingredients
I also taught them the value of creating super simple dishes from scratch to get in and out of the kitchen quickly.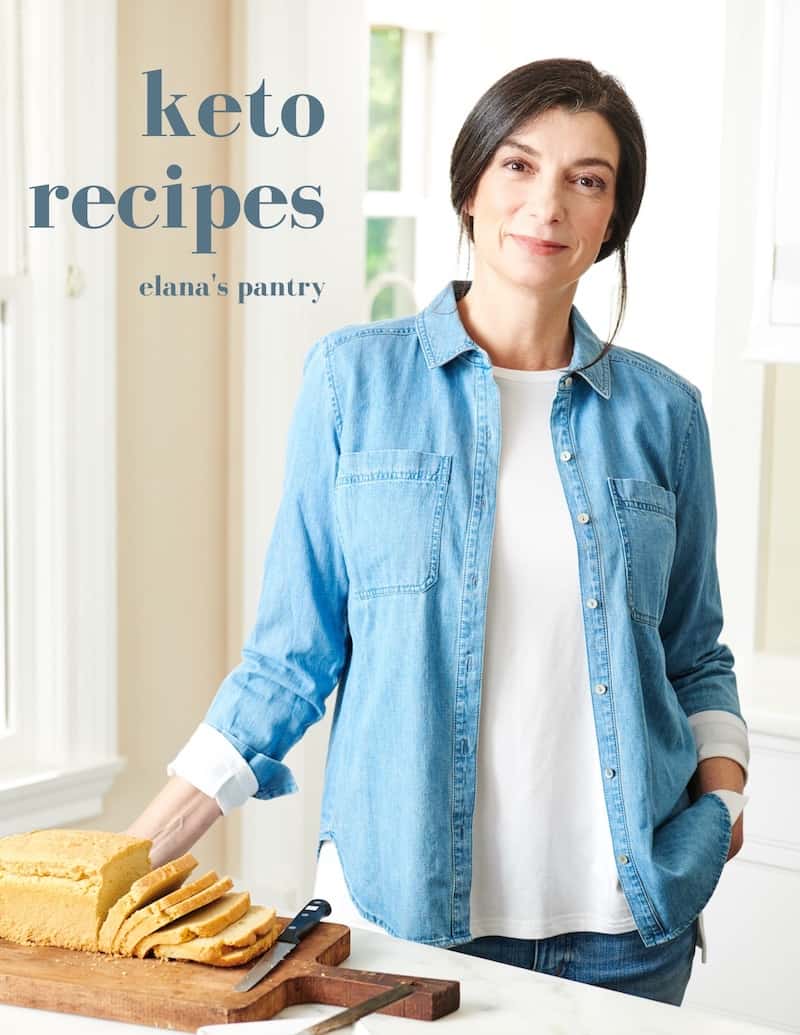 Get My Keto Recipes eBook
Free exclusive eBook, plus recipes and health tips, delivered to your inbox.
Vegan Dessert Recipe
My Easy Baked Apples is one of those recipes with 5 ingredients that's a fabulous shortcut when we want to serve something warm and delicious without making an entire apple pie.
I hope you love this easy vegan dessert as much as we do!
Easy Baked Apples with Cinnamon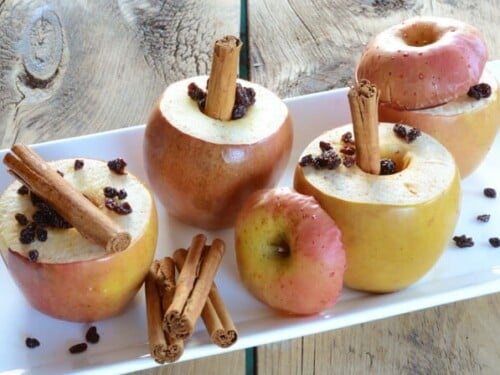 Print
Email
Pin Recipe
Instructions
Stuff with lemon rind, currants, vanilla bean, and cinnamon sticks

Drizzle with lemon juice

Scatter remaining currants around apples

Bake covered at 350°F for 60 to 75 minutes

Serve
Prep Time 10 mins
Cook Time 1 hr
Total Time 1 hr 10 mins
Prevent your screen from going dark
Healthy Easy Recipe
To make this healthy easy recipe, I stuff the apples with cinnamon sticks and whole vanilla bean, then spike it with lemon rind and currants (though raisins or dried cherries work just as well) and a splash of lemon juice.
Best Apples for Baking
You can use any type of apple to make this easy dessert quickly –a tart granny smith apple, or golden delicious, whatever your heart desires!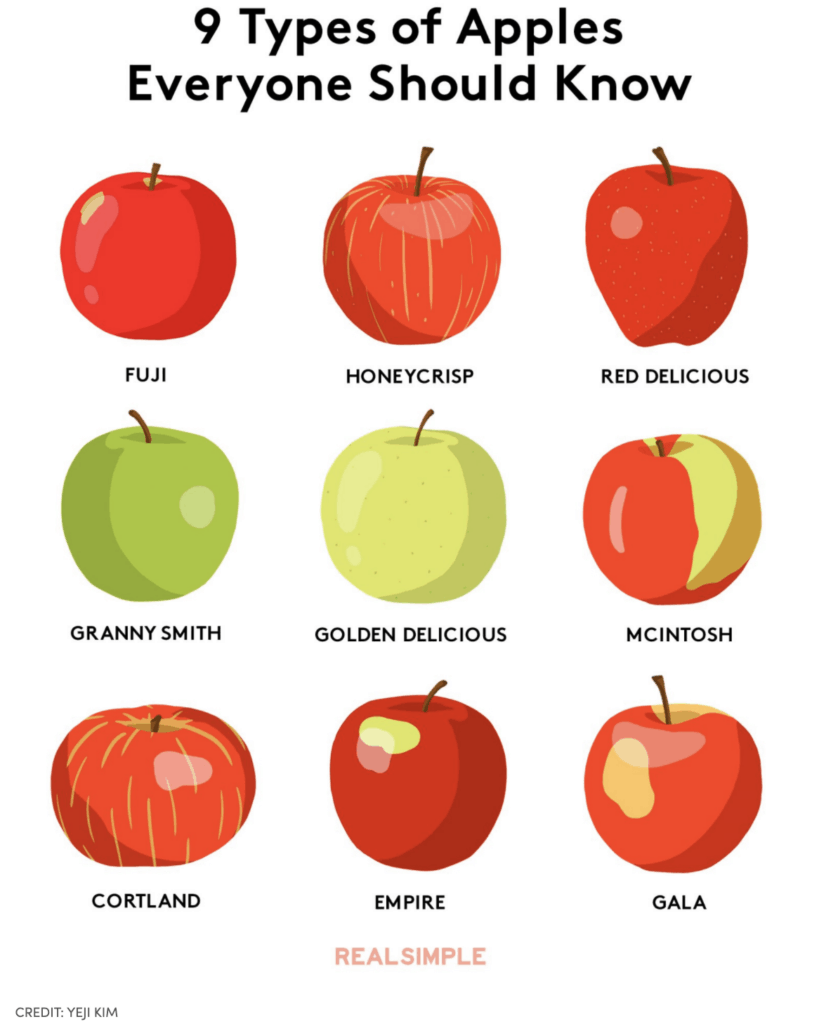 One thing I don't use is the fuji apple, only because they're so expensive, and I prefer to eat them without any adornment.
Organic Apples
Take note, especially when preparing this dish for little ones, I use organic apples because this fruit is on the Environmental Working Group's Dirty Dozen list.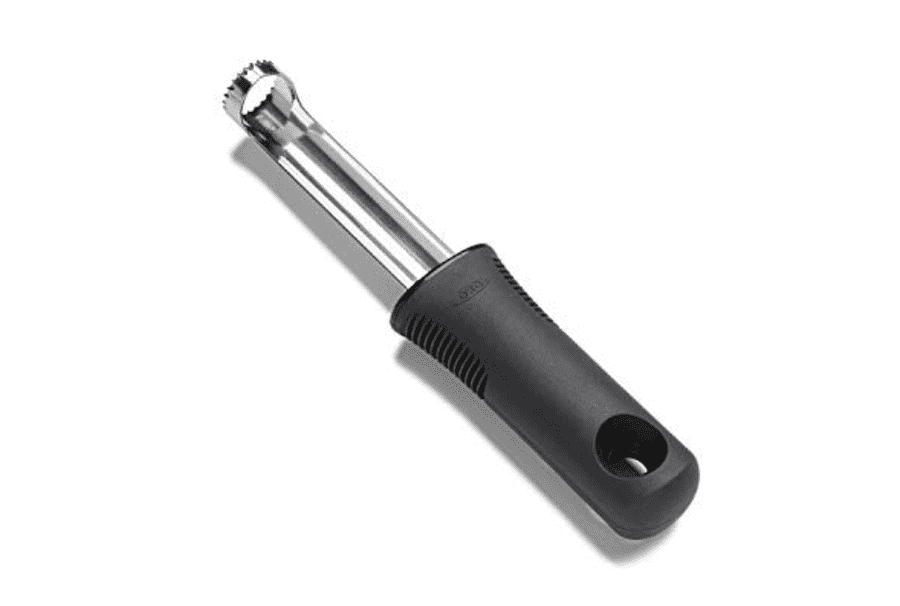 How to Core an Apple
To make this recipe, you will need to core the apples. This is the most time consuming step in the recipe, and it only takes a minute or two.
You can remove the core using this great tool pictured above.
No need to peel the apples, leaving the skin on keeps them nice and plump as they cook, helping to steam them.
Baked Apples with Dried Cherries
When I really want to take this vegan recipe up a notch, I use dried tart cherries. Again, be sure to buy organic as this fruit is also in the Dirty Dozen.
Quick Dessert Recipes for Kids
This is one of those fabulous dessert recipes for kids. All you need to do is core the apples, set out the filling options, then let the little ones place the apples in the baking dish and stuff them. Hello, healthy birthday party!
Easy To Bake Recipes: Apples with Dried Fruit
It's also super fun to make during apple picking season and is one of our favorite rituals when we come home with the freshly picked fruit!
Easy Thanksgiving Dessert: Easy Baked Apples
Another great time of year to make Easy Baked Apples? It's one of those last minute dessert recipes for Thanksgiving that can save the day.
Goodbye time consuming apple pie.
Easy Desserts with Apples
Here are some of my other easy desserts with apples for you!
Intolerance to Foods? Problem Solved!
If you're vegan or gluten free, my Easy Baked Apples are the answer.
Decadent Healthy Dessert Easy
And if you want to go totally dessert wild, add my homemade Vanilla Dairy Free Ice Cream.
Apples Baked with Cinnamon Sticks
What's your favorite dessert?! Leave a comment and let me know.
This post is an oldie but goodie from the archives, I first published this Easy Baked Apples with Cinnamon recipe in 2007.