Pork Dry Rub Recipe – Or Whatever You Do
3 min read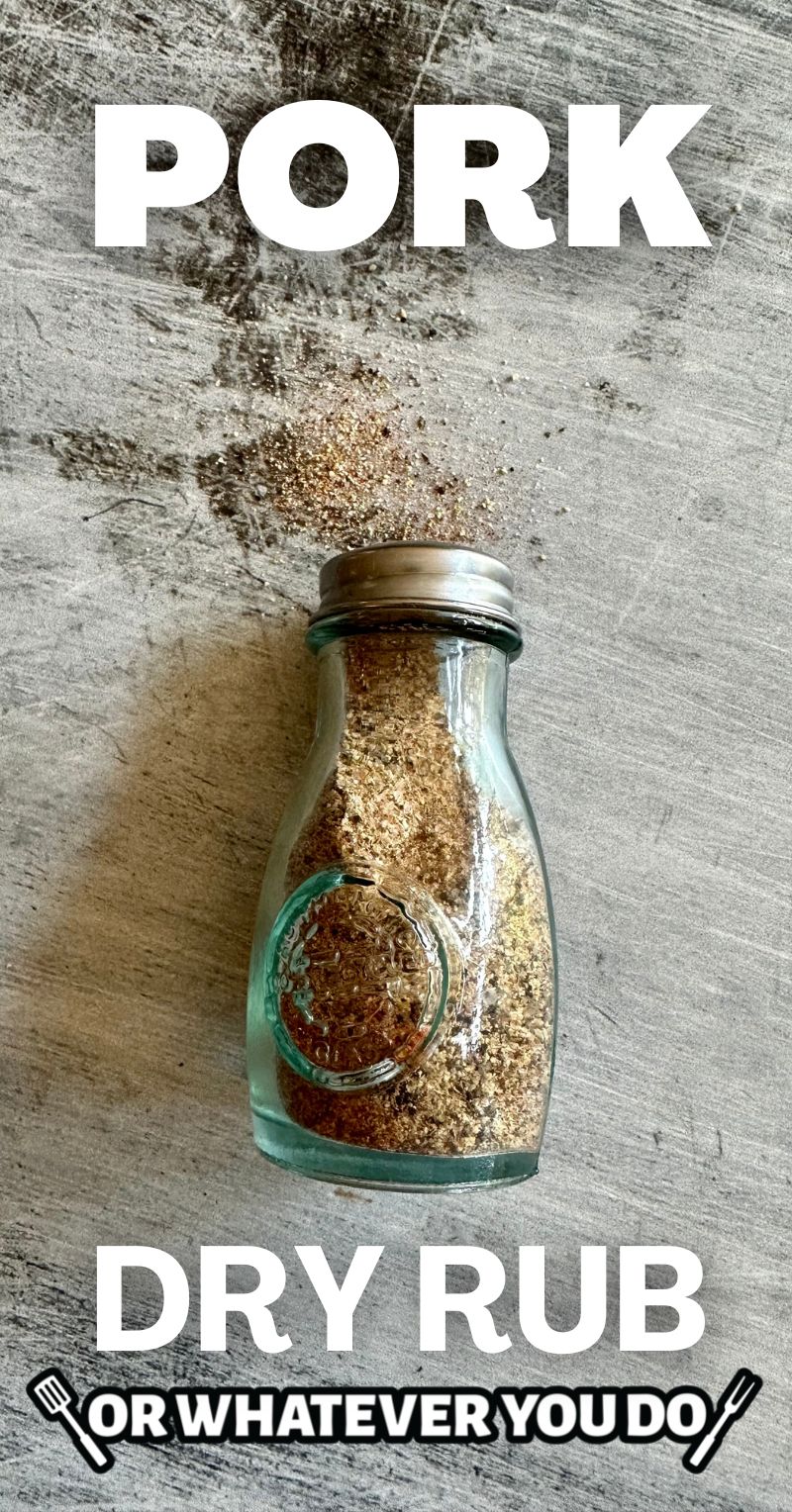 Our simple Pork Dry Rub Recipe is a snap to throw together, and is perfect for any kind of pork you can throw at it! This is our favorite dry rub for pork, and I can't wait for you to try it!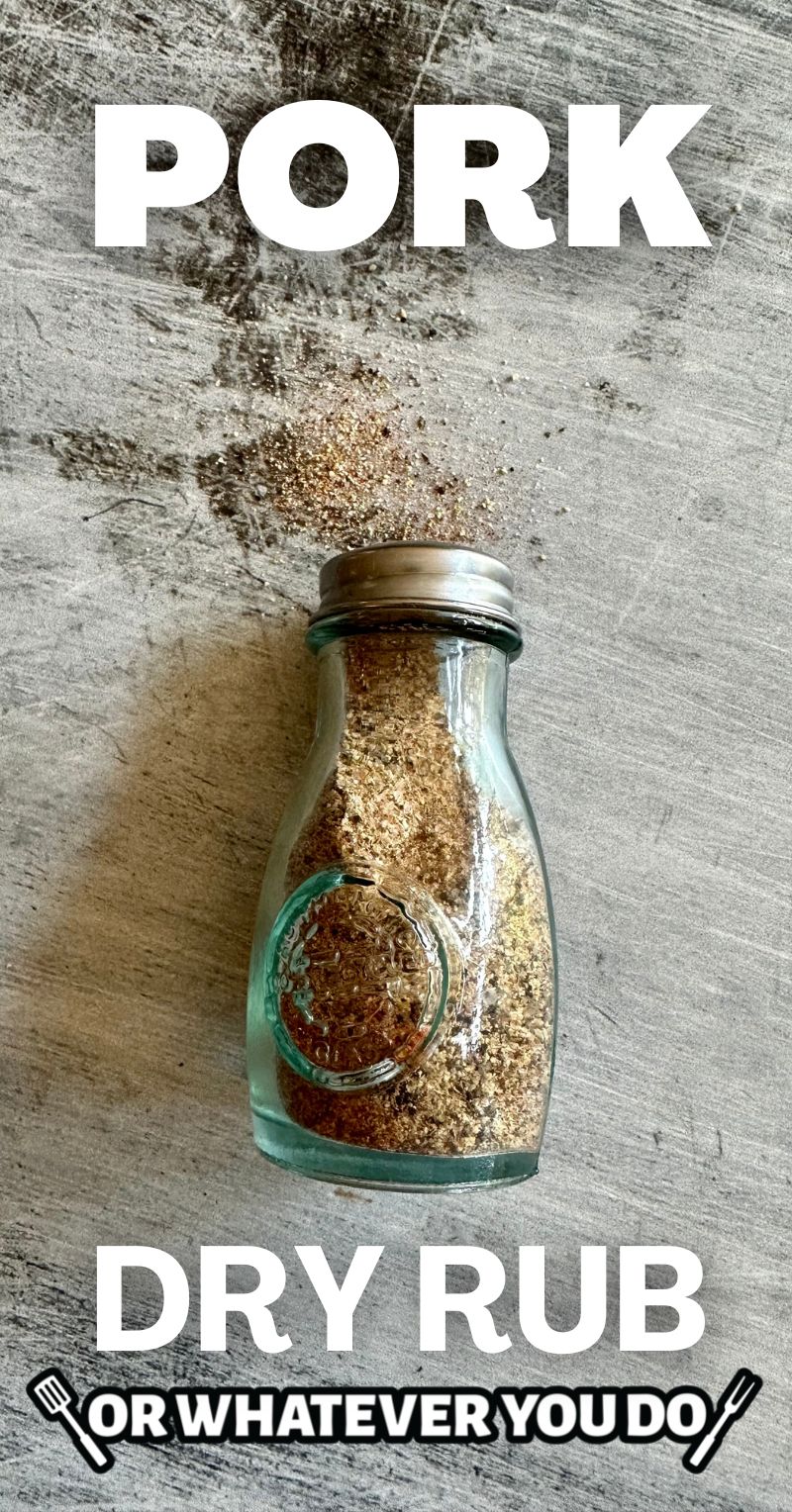 Easy Pork Dry Rub Recipe
We have no shortage of great rubs hanging around in our house. In fact, they've taken over several cupboards, and drawers, and also a shelf (or three) in the pantry. Yeah, I have a slight problem. I own it. Sometimes though, I just want something simple and with ingredients that I control, 100%.
This pork rub is the perfect mix of sweet + a little bit of spice. Don't skip the granulated brown sugar! It helps keep the mix from clumping. If you don't have any, you can substitute the regular brown sugar, but if so I'd suggest only making as much as you will use in a couple days. You can also dry out your own brown sugar in the oven or microwave, in a pinch!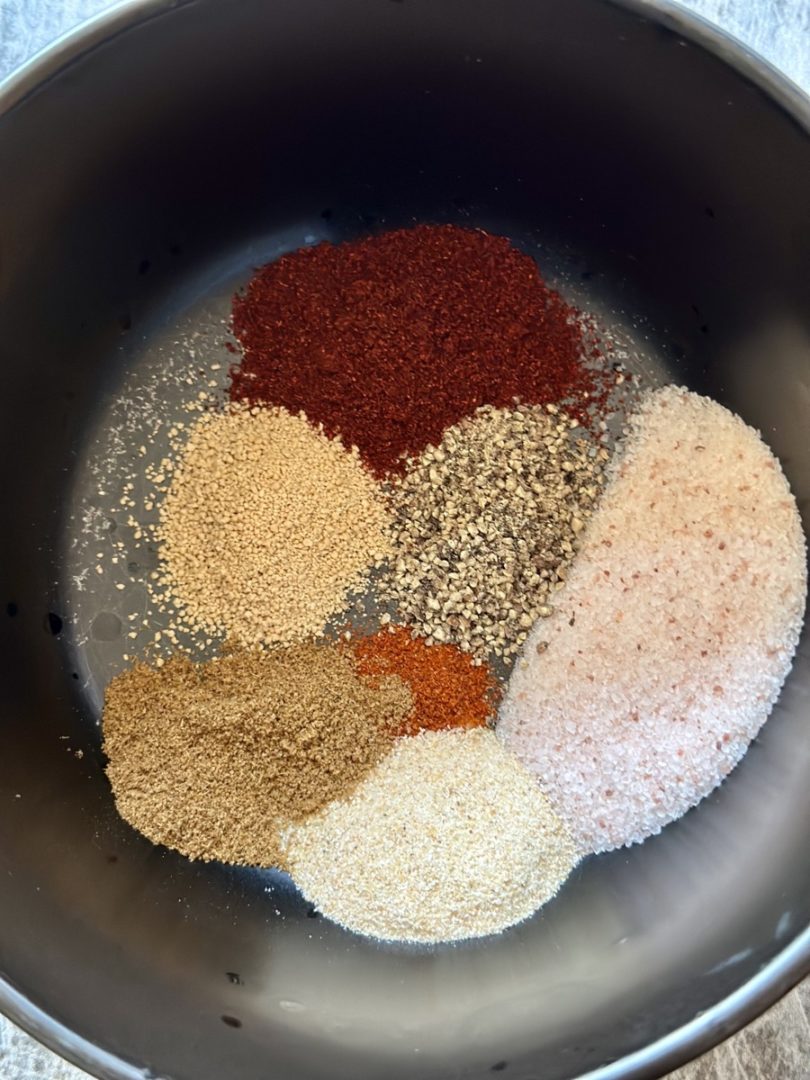 Pork Dry Rub shopping list
Wondering if you have to hit the store? Here's the list of items you'll need to make this recipe. For specific amounts, please refer to the printable recipe card at the bottom of the post.
salt
granulated garlic
black pepper
granulated onion
habanero powder
cumin
granulated brown sugar
paprika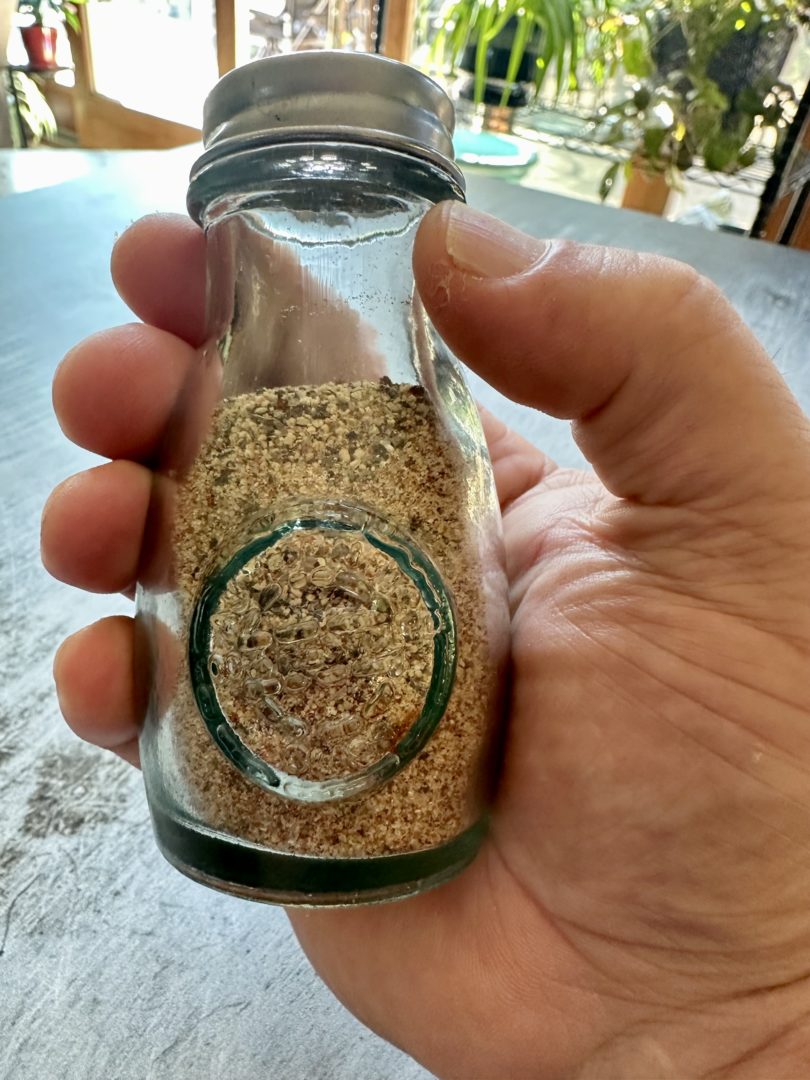 How to make Dry Rub for Pork
This is just the overview so you can see what you're actually getting into here. When you are cooking, you'll want to use the full recipe at the bottom of the page.
Mix
Mix together all of the ingredients. Place in an airtight container and store in a cool, dry place.
Use
Place liberal amounts all over your pork the next time you make chops, loins, ribs, roasts, or tenderloins!
Store
This should keep well for a month or more, depending on how dry you keep it. If it clumps, you can run it through a food processor or break it up with a rolling pin.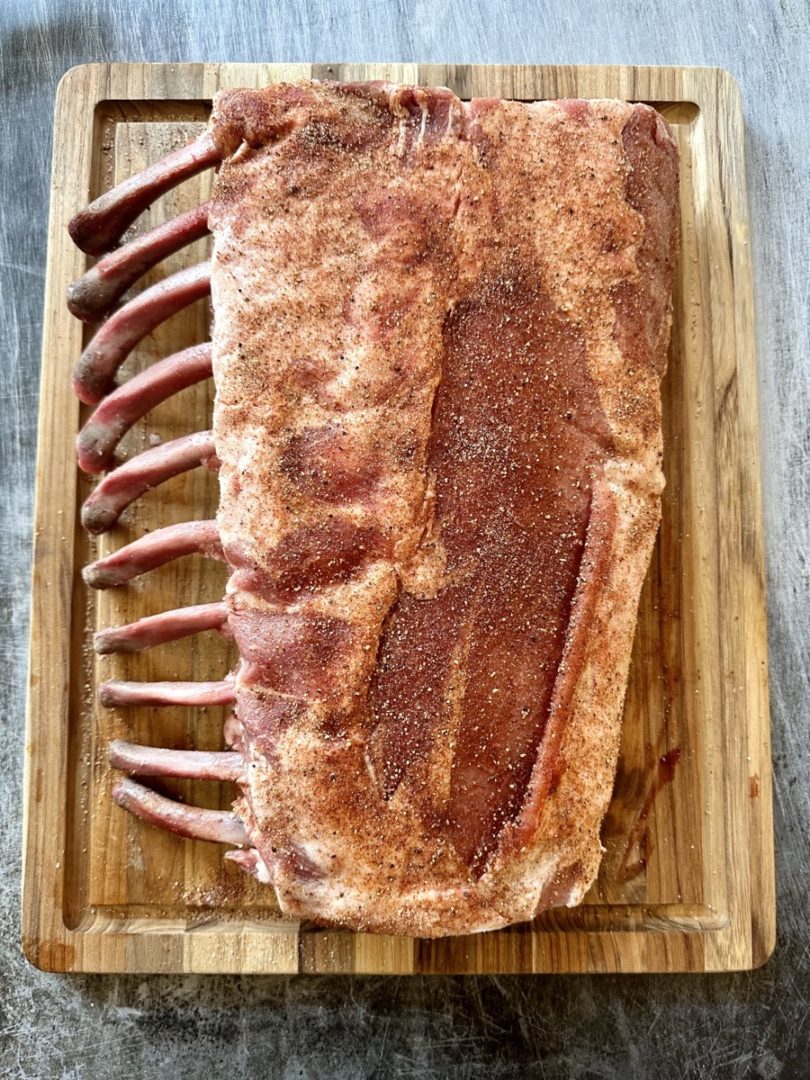 Pork Dry Rub FAQ
How do you store leftovers?
Store this rub in an airtight container. If you keep it in a shaker, make sure it has a cover.
Are there any substitutions for the granulated brown sugar?
Yup! You can use regular brown sugar, but know that it is much more likely to clump as regular brown sugar contains significant amounts of moisture. You can also use the oven on low temps (120-150°F) or the microwave to dry out your brown sugar before combining in the rub.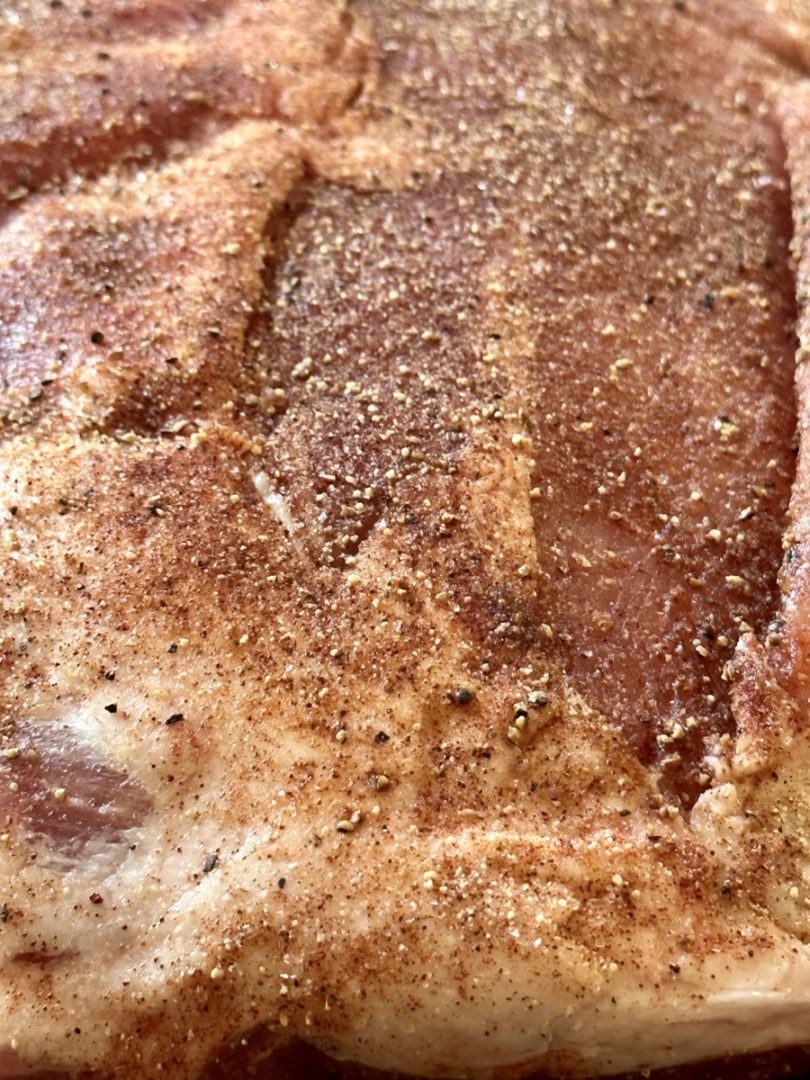 What can you make with this easy pork dry rub?
More great recipes to love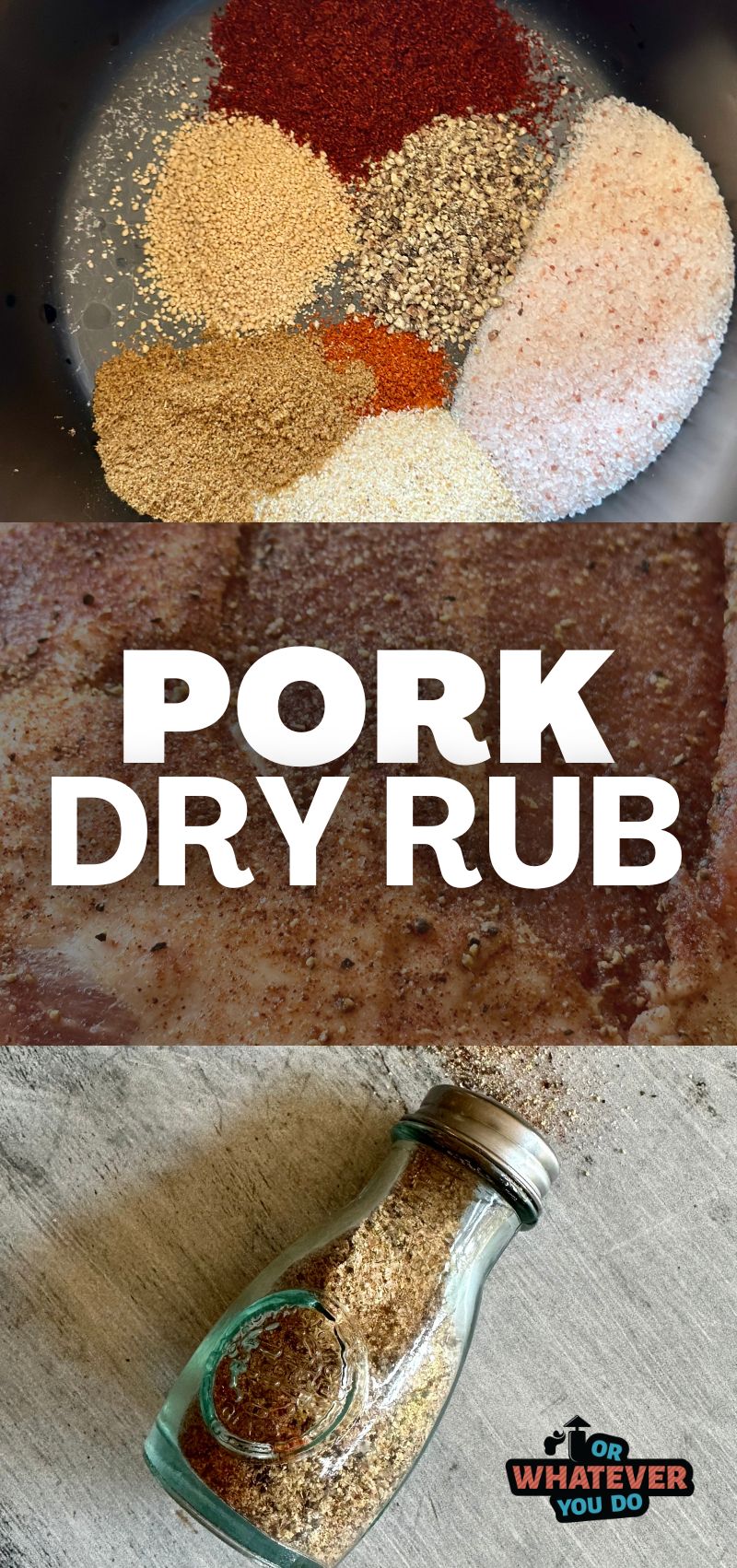 Prep Time
5 minutes
Total Time
5 minutes
Ingredients
2 tablespoons salt
2 teaspoons granulated garlic
2 teaspoons black pepper
2 teaspoons granulated onion
1/4 teaspoon habanero pepper powder
1 teaspoon cumin
2 teaspoons granulated brown sugar
2 teaspoon paprika
Instructions
Combine all ingredients and store in a cool, dry place.
Coat pork liberally with rub and cook as desired.
Recommended Products
As an Amazon Associate and member of other affiliate programs, I earn from qualifying purchases.
Nutrition Information:
Yield:
8
Serving Size:
1
Amount Per Serving:
Calories: 12Total Fat: 0gSaturated Fat: 0gTrans Fat: 0gUnsaturated Fat: 0gCholesterol: 0mgSodium: 1588mgCarbohydrates: 3gFiber: 1gSugar: 1gProtein: 0g
Nutrition data provided here is only an estimate.