Taco Bell Cheesy Roll Up
4 min read
Taco Bell Cheesy Roll Up is perfect for cheese lovers! It has three kinds of ooey-gooey melted cheese rolled up inside warm tortillas. Serve with taco sauce, salsa, or your favorite Mexican dipping sauce for a tasty appetizer, snack, or side dish.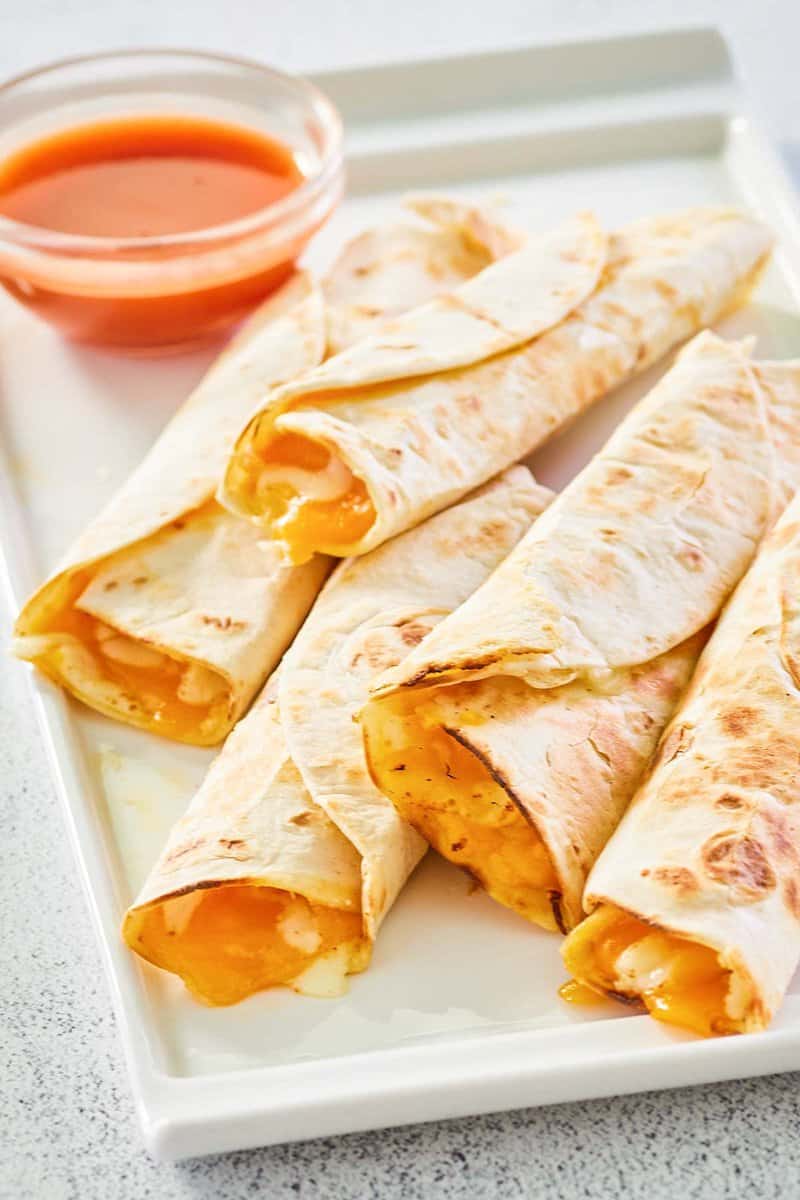 This post contains affiliate links. As an Amazon Associate, I earn from qualifying purchases.
What Makes the Taco Bell Cheesy Roll up the Perfect Snack? 
The time will come when you'll get a sudden craving for something hot and cheesy. When you find yourself in such a situation, a Cheesy Roll Up from Taco Bell is just what you want!
It's a no-fuss snack loaded with three kinds of cheese melted inside a toasted flour tortilla. Whether you are making a bunch for game day or just a few for a late-night snack, you can't go wrong. 
Why You Should Try This Taco Bell Cheesy Roll-Up Recipe 
These roll ups are cheaper than a pizza, quicker than making nachos, and you don't even have to know your way around the kitchen to prepare them. What's not to love?
Copycat Taco Bell Cheesy Roll Ups can be made anytime and customized to your preference.
Ingredients For Cheesy Roll Up Taco Bell Style
To make these quick snacks, you'll need:
Cheddar cheese, shredded 
Monterey Jack cheese, shredded
Low-fat Mozzarella cheese, shredded
Flour tortillas 
Nonstick spray 
Use any cheese you prefer in this recipe. Pepper Jack would be great for a spicy cheesy roll-up.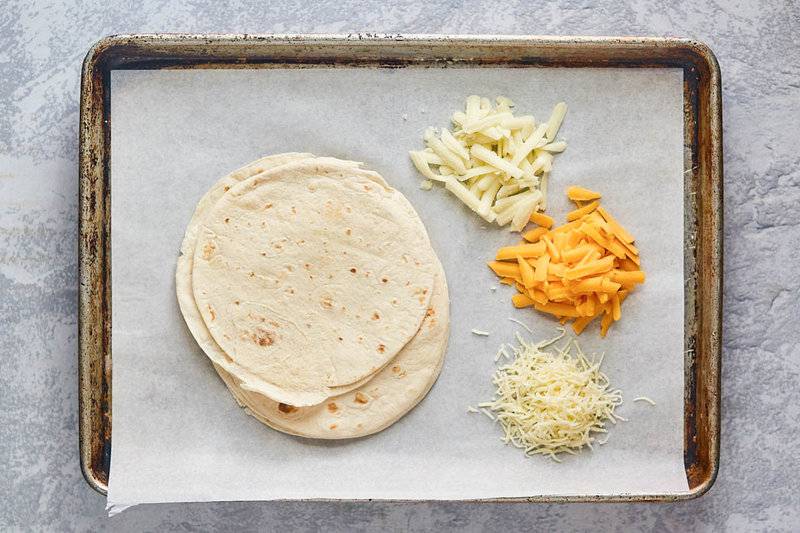 How To Make a Cheesy Roll Up
To make this quick snack:
Mix all the shredded cheese together in a small bowl.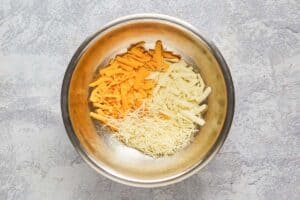 Place a large skillet over medium-low heat.
Spray the skillet with the non-stick spray and lay a tortilla flat in the pan.
Sprinkle the three-cheese blend on top of the tortilla.
Cook the tortilla until the cheese melts. Use a spatula to remove the tortilla from the skillet.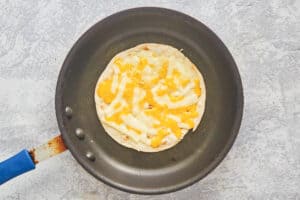 Fold the sides of the tortilla about an inch toward the center. Roll the tortilla away from you to form a tight wrap.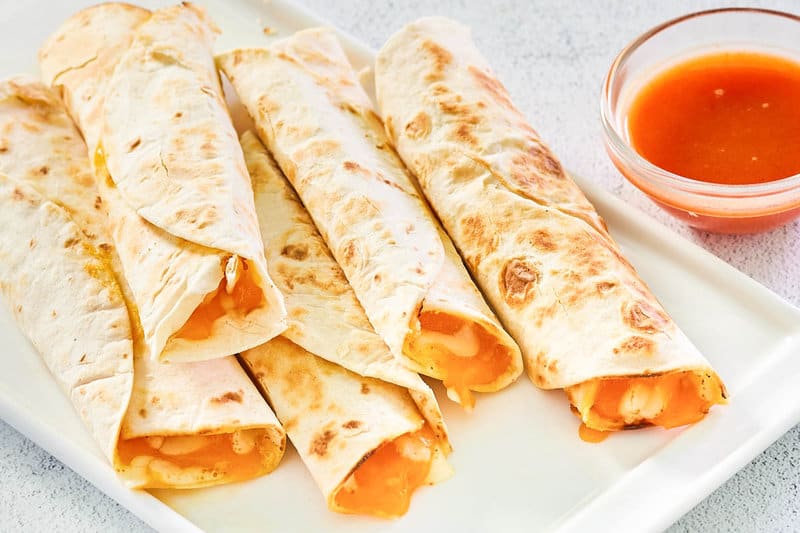 Recipe Variations 
You can put almost anything inside these roll ups, but your best options are precooked meats, vegetables, or spices. Here are s few suggestions you may like:
Chunky salsa
Taco seasoning mix or your favorite seasonings for Mexican food
A dash of your favorite hot sauce or chipotle sauce
Chopped up leftover roasted beef or chicken
Diced cooked ham or other deli-style meat
Use whole wheat tortillas or corn tortillas instead of flour tortillas
Make them gluten-free with gluten-free tortillas
What To Serve With a Cheesy Roll Up
Having a few bowls of sour cream, guacamole, and Afterburner Mexican Hot Sauce handy is great if you love to dip your food. Shredded lettuce and chopped tomatoes are good sides. Serve with a bowl of black bean soup or no-bean chili for a complete meal.
How To Store the Leftovers
This Taco Bell Cheesy Roll Up recipe makes six servings, but there is no need to eat them all at once. You can keep any extras in an airtight container in the refrigerator for up to three days. 
For longer than that, try freezing:
Lay the roll ups on a baking sheet. 
Place the baking tray in the freezer until the roll ups are frozen, about 45 minutes.
Wrap each roll up individually in tin foil and store together in a bag or covered container in the freezer for up to three months. 
What's the Best Way to Reheat a Cheesy Roll Up
For a crispy roll up, use an air fryer:
Preheat the air fryer to 325°F. 
Place the roll ups in the air fryer and reheat for 3 to 4 minutes if thawed and 6 to 8 minutes if frozen. Turn the roll ups halfway through the cooking time. 
For a softer roll up, use the microwave:
Wrap a roll up in a paper towel and place it on a microwaveable plate.
Microwave it on HIGH for 30 seconds if thawed or 1 minute and 30-seconds if frozen. Let the roll up sit for about 30 seconds before opening the door of the microwave. 
Continue heating in 10-second bursts if the food is not hot enough.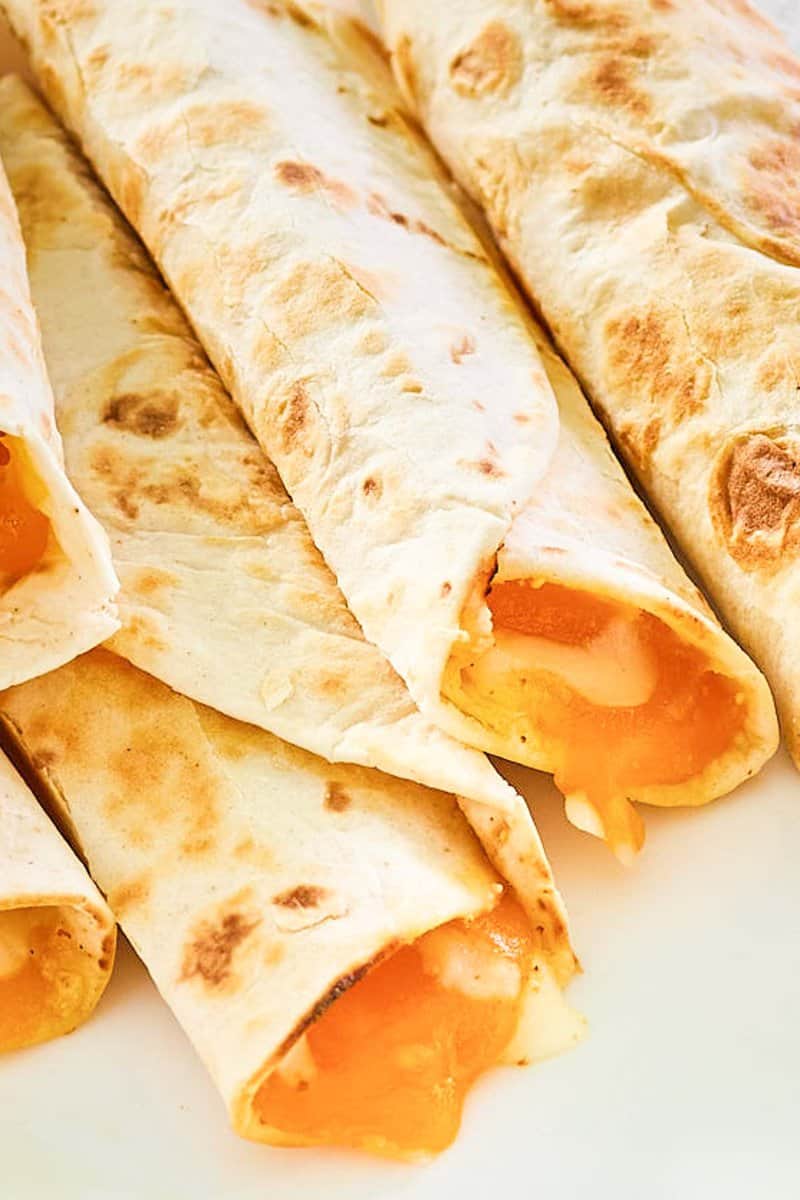 Favorite Taco Bell Copycat Recipes
Popular Mexican Recipes
Check out more of my easy Mexican food recipes and the best copycat Taco Bell recipes on CopyKat!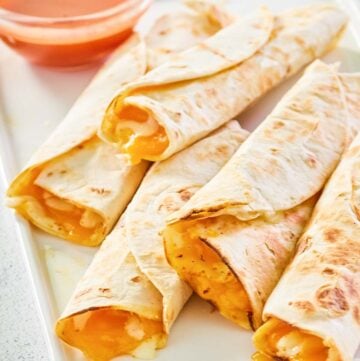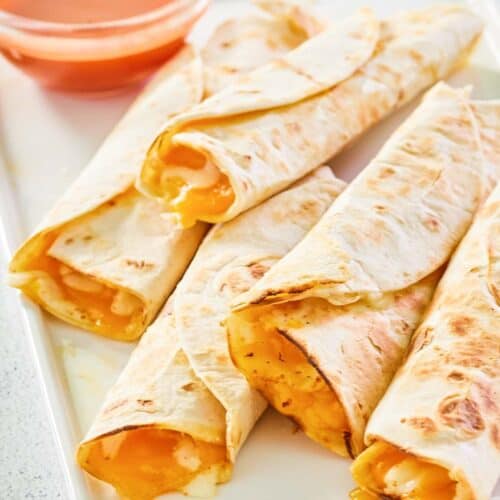 Taco Bell Cheesy Roll Up
You can make Taco Bell Cheesy Roll Ups with this easy copycat recipe.
Print
Pin
Rate
Add to Collection Go to Collections
Servings: 6
Calories: 238kcal
Ingredients
½

cup

shredded Cheddar cheese

½

cup

shredded Monterey Jack cheese

½

cup

shredded low-fat Mozzarella cheese

6

7-inch

flour tortillas

Nonstick spray
Instructions
Combine all cheeses in a bowl, gently mix the cheeses together.

Heat a large stainless steel skillet or an iron skillet over medium heat. Spray some nonstick spray into the skillet.

Lay a tortilla down onto the skillet, sprinkle 6 tablespoons of cheese evenly across the tortilla.

Heat until the cheese begins to melt.

Roll up the tortilla. Repeat with the remaining ingredients.
Nutrition
Calories: 238kcal | Carbohydrates: 23g | Protein: 11g | Fat: 11g | Saturated Fat: 6g | Polyunsaturated Fat: 1g | Monounsaturated Fat: 3g | Cholesterol: 24mg | Sodium: 515mg | Potassium: 80mg | Fiber: 2g | Sugar: 2g | Vitamin A: 212IU | Calcium: 278mg | Iron: 2mg