The Pinch of Yum Everything List
2 min read
This is the Pinch of Yum Everything List and it's the go-to spot for linking all of our most-requested items that I use and recommend all the time!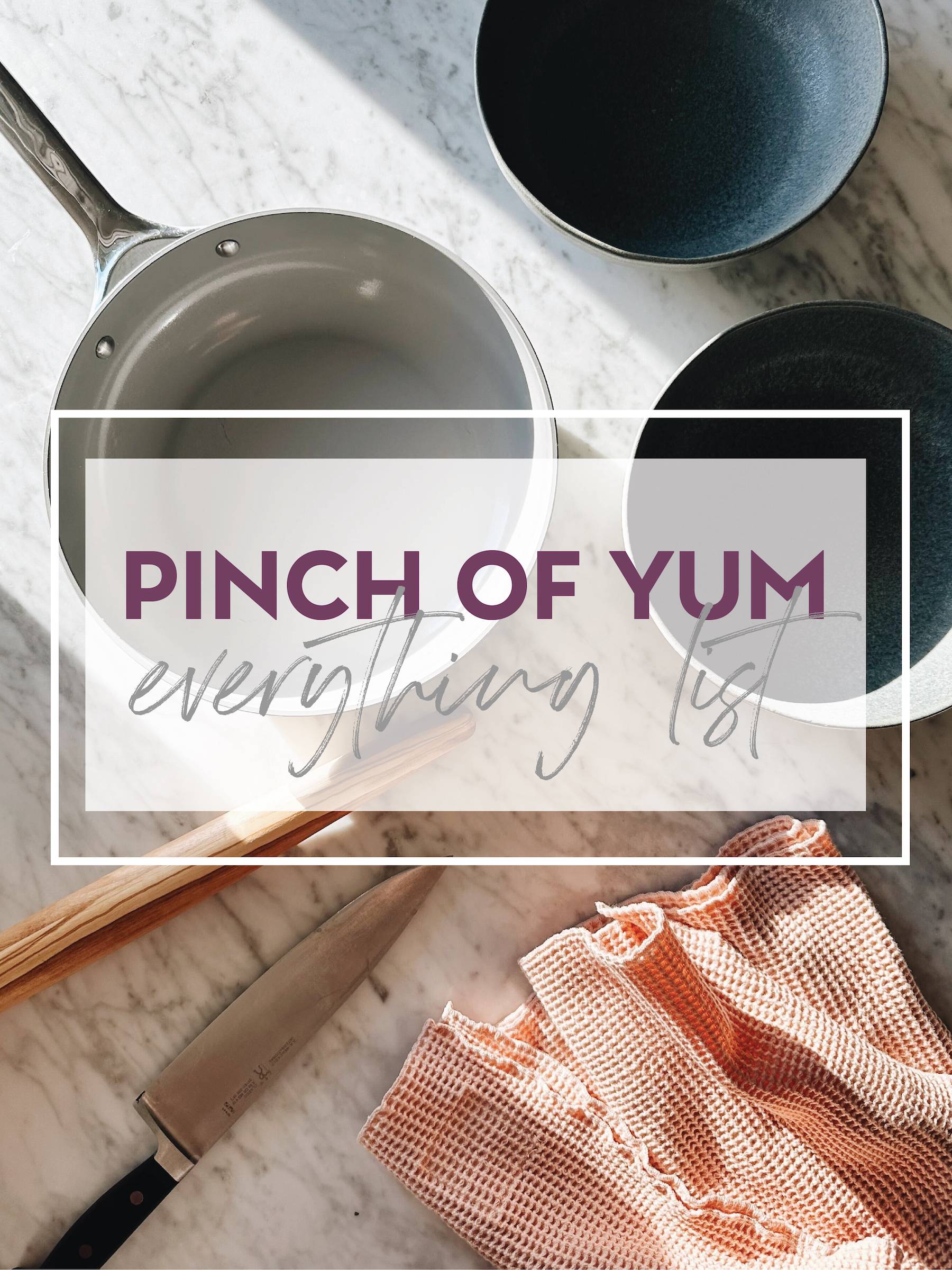 This post contains affiliate links for products we love. Pinch of Yum earns a small commission on these links at no cost to you. We ♡ honesty!
---
"What's your favorite cookware?"
"What cutting board is that?"
"Where did you get your bar spatula?"
This is the spot for it all!
The goal of the Everything List is to provide a singular place for organizing links to the cookware, kitchen appliances, kitchen tools, tableware, beauty products, and even kids and baby supplies that I get asked about most frequently, use most regularly, and recommend most enthusiastically.
None of these recommendations are sponsored, and this page will remain unsponsored! I am hand-selecting these products based on what I like and love and use all the time in real life! ♡
Find What You're Looking For
---
Cookware and Bakeware
---
Kitchen Appliances
Tableware
Home
Clothing and Accessories
Beauty Products
Baby and Kid Stuff
Baby & Nursery
Sleep and Diapers
Baby Gear
Baby and Big Kid Eating
Baby and Big Kid Favorite Toys
Baby and Big Kid Clothes / Brands
---
This page will be a living document with adding and updating links as requested, so if there's ever something you're wondering about, drop us a comment or shoot us an email!